Real-time engine oil monitoring reduces maintenance costs in biogas plant
Cost savings: see the oil condition in real time at any time and change engine oil only when necessary. Our customer can see at any time the remaining useful life until the oil reaches its end of life and receives a timely indication that another oil change is due soon. In addition, he receives alarms immediately if deviations occur in the engine oil.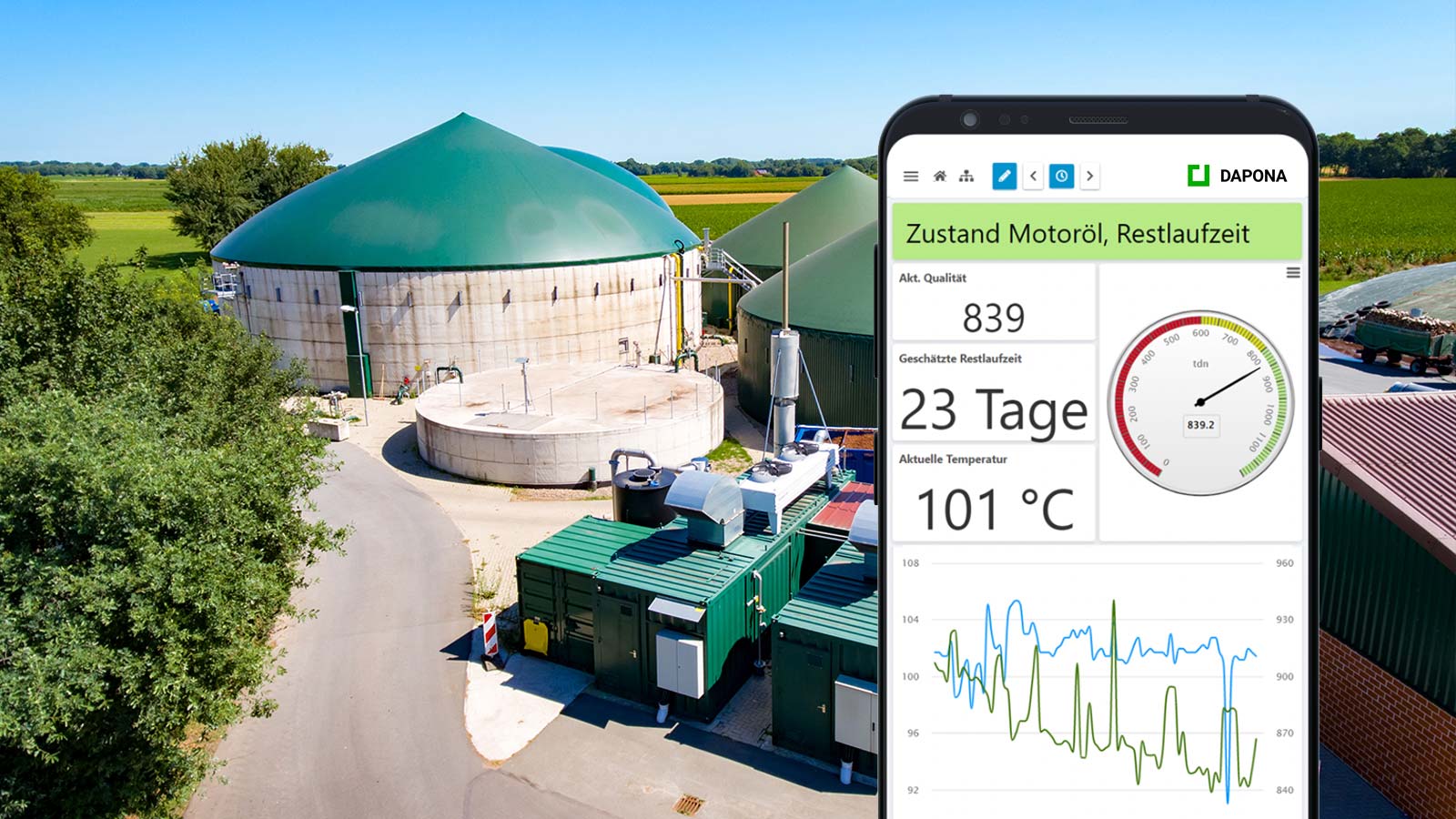 For the past 4 weeks, our digital IoT webservice DAPONA has been monitoring the condition of the engine oil of a biogas plant at the Schempp farm in Pfullendorf on Lake Constance. The oil condition is now visible in real time and DAPONA indicates when the next oil change is due.
The engine oil can now be used until it actually reaches the end of its life, rather than according to rigid intervals.
Initial results show that oil change intervals can be doubled without the risk of engine damage. This means several thousand euros saved each year, and a reduction in the CO2 footprint.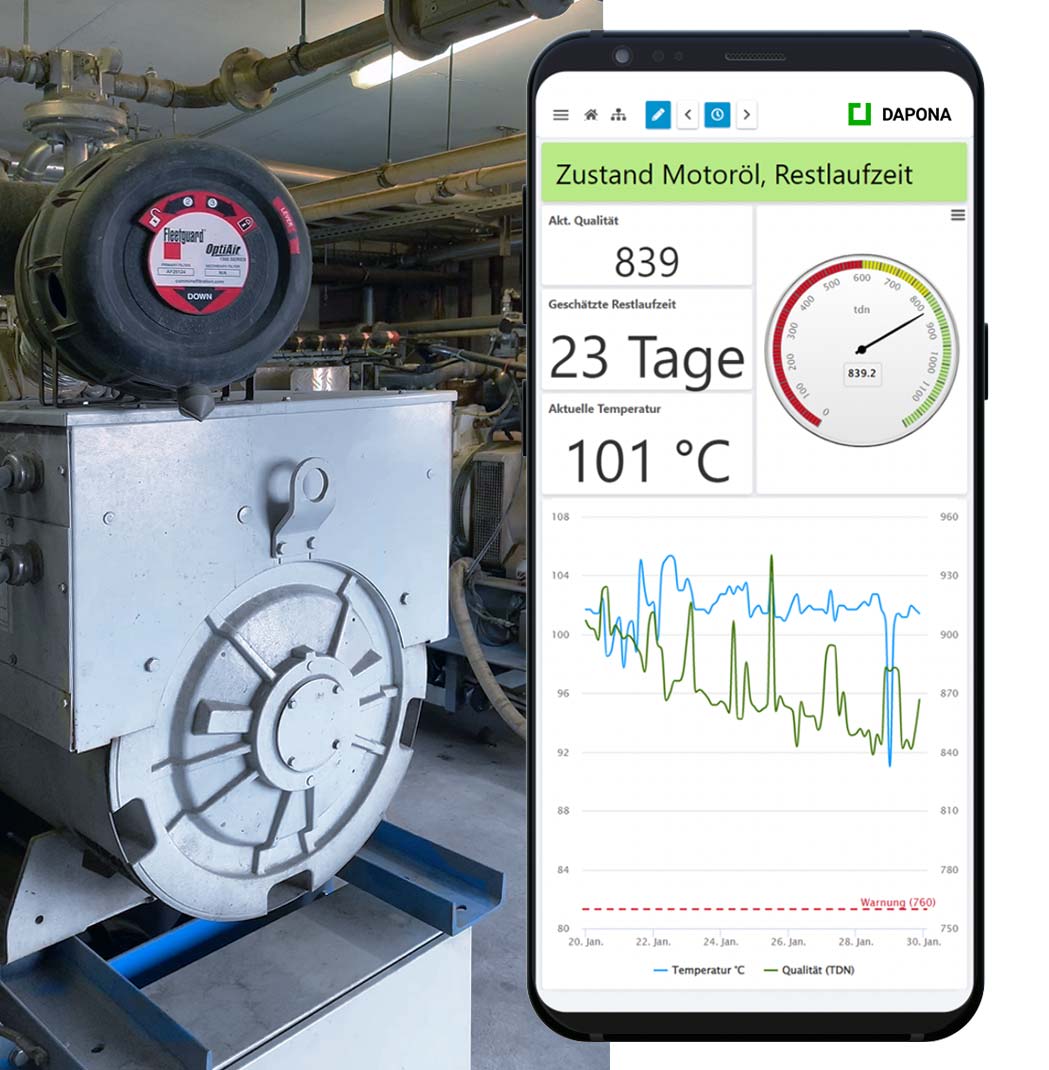 "I can now see on my cell phone what the oil condition is right now. And I am automatically alerted if something is wrong with the engine oil. And in addition, DAPONA shows me when the next oil change is due. I no longer have to change about 70 liters of engine oil every 300 hours of operation, but can use the oil until the end of its life without damaging the engine. That immediately saves me several thousand euros a year."
To do this, a sensor for measuring engine oil quality and temperature was attached to a blind plug in the engine, which sends engine oil data to DAPONA around the clock. Without an app, wifi or internet access.
DAPONA records the measured values 24 hours a day and continuously calculates the remaining useful life until the next oil change.
In addition, DAPONA automatically triggers multi-level alarm calls if any deviations in oil quality occur.
DAPONA also sends a daily report every day in which all events of the last 24 hours are logged.